QUEEN ELIZABETH II
UNDOUBTED QUEEN
HARDBACK BOOK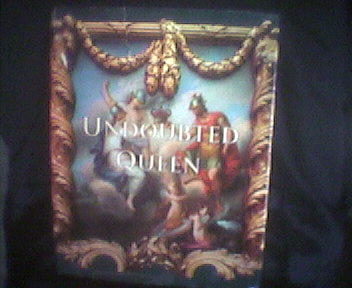 A Celebration of Queen Elizabeth II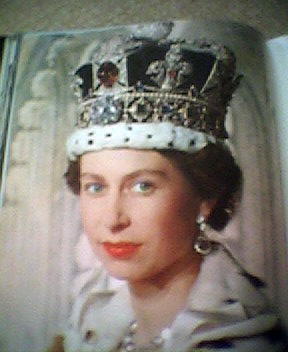 STUNNING FULL PAGE COLOUR PHOTOS
Compiled and designed by Harry Tatlock Miller and Loudon Sainthill.

This beautiful book (measuring 13" x 10") first published in 1958 by Hutchison & Co. (Publishers) Ltd., has 250 pages packed full of photographs (mostly black and white but with some stunning colour plates - such as the coronation coach.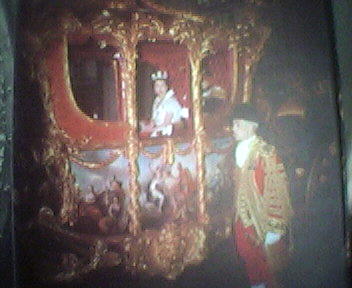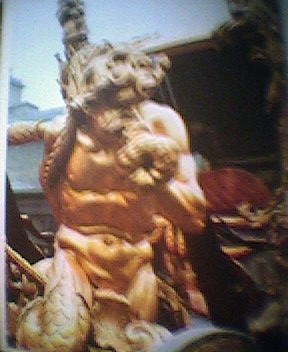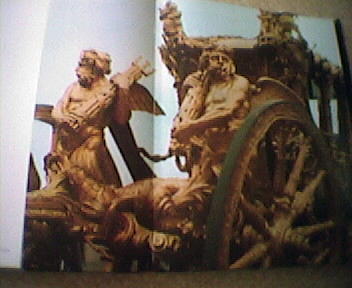 It spans her most early years - from birth, through childhood - informal photos with her mother and father - photographs of her marriage to Prince Phillip - her children and other family members - the Coronation - visits abroad and state occasions. A wonderful mix of formal and informal.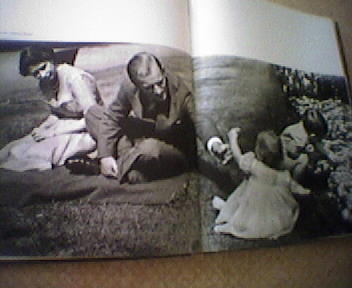 TAKEN IN THE GARDEN OF CLARENCE HOUSE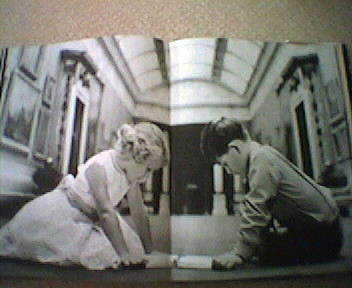 PRINCESS ANNE & PRINCE CHARLES
The stunning cover designs are reproductions of one of the allegorical panels painted by Cipriani on the state coach, which has been used for royal occasions since it was built for George III.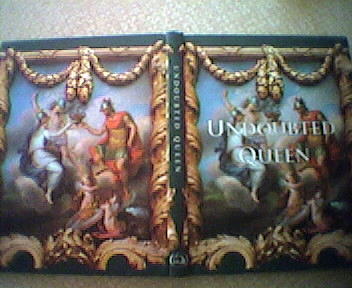 The original dust sheet is still intact, although a little tatty in places, an effort has been made to save the dust sheet from further tearing by the application of sellotape on the inside.
The textured hardback cover has been protected by the dust sheet and is still in excellent condition, as are the pages.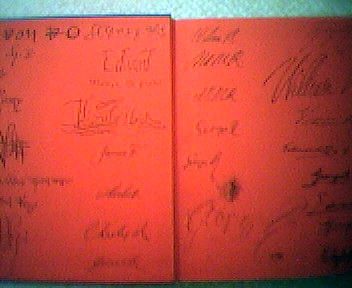 INSIDE FRONT COVER DETAIL
This is a quality book and as such is quite heavy (postage reflects this I'm afraid) but it is worth it to possess this beautiful pictorial history of our Queen. It is indeed a worthy collectors item.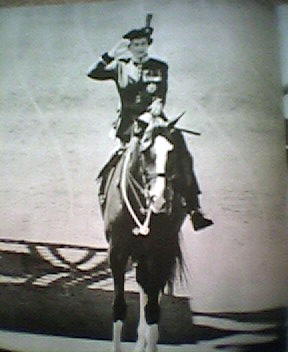 A SALUTE FROM HER MAJESTY

1 - Available

Buy Now only

£26.99- including post and packing to anywhere in the UK!
Overseas buyers - payment in GBP Sterling via PayPal only please.
Please add the following Airmail Postal Rates: Europe £10.00 - Rest of the World £22.75

OR ADD TO BASKET AND CONTINUE SHOPPING

Items will be despatched upon receipt of full cleared payment which should preferably be made via PayPal as above.

If you would like to pay by CHEQUE - (it will need to clear before item is despatched),
POSTAL ORDER or CASH - (sent at your own risk),
please email: info@auntyanimal.me.uk


stating which item(s) you wish to purchase,
you will be emailed by return with instructions on where to send your payment,
together with confirmation of the item(s) reservation pending receipt of cleared payment.

All items are carefully packaged and proof of posting is obtained.

I cannot accept responsibility for items lost or damaged in the post as that would lie with the courier.

However, I would of course do my utmost to assist in any claim.