About Us | Rehoming | Happy Ever After | Matchmaking Service | Holiday Boarding | Links | Shop | Adoption Conditions | Sophie's Choice
How you can Help | Contact Us | Home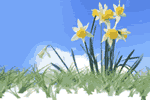 RETURN POLICY
Please study the photos and read the description carefully -
PHOTO(S) ARE OF THE ACTUAL ITEM YOU WILL RECEIVE.
Questions are always welcome - please email
info@auntyanimal.me.uk
and ask if there is anything you are unsure about.
A FULL REFUND (less postage cost)
will be given if you are not entirely satisfied with the condition of the item.
ITEM(S) MUST BE RETURNED, IN ORIGINAL PACKAGING,
WITHIN 7 DAYS OF RECEIPT
(BUYER TO PAY FOR ALL POSTAGE COSTS).
Proof of posting should always be obtained
and please send email before returning any item.
AuntyAnimal
Return to Shop Window






About Us | Rehoming | Happy Ever After | Matchmaking Service | Holiday Boarding | Links | Shop | Adoption Conditions | Sophie's Choice
How you can Help | Contact Us | Home | Back to top
__________________________________________________________________________________________________________
Auntyanimal Small Animal Fostering & Rescue © 2010