About Us | Rehoming | Happy Ever After | Matchmaking Service | Holiday Boarding | Links | Shop | Adoption Conditions | Sophie's Choice
How you can Help | Contact Us | Home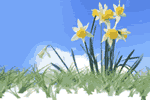 GUINEA PIGS AVAILABLE FOR ADOPTION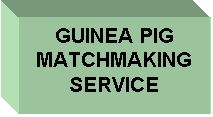 <![if !supportEmptyParas]> <![endif]>

On arrival at the rescue, every animal is given a health check and any necessary treatment.
A mite treatment is given as standard procedure (regardless of whether they have mites or not).
They are given a manicure when necessary and all animals are monitored for a minimum of 2 weeks to ensure they have healthy appetites, and to assess their temperament.

Piggies are fed Burgess Excel Guinea Pig Nuggets while they are in our care, as it prevents selective feeding, has a good balance of the correct nutrients and provides necessary dental wear. We strongly suggest that they continue to be fed this dried food, along with an unlimited supply of hay (which is an important part of their diet), together with veg containing Vitamin C.

Guinea pigs require a good size hutch or indoor cage - Minimum 4ft long x 2ft wide (120 x 58cm).
LARGER IS PREFERRED
Males may require a larger cage as they can be more territorial.

For ideas on suitable indoor housing for guinea pigs please see this website
www.candcguineapigcages.co.uk

PLEASE NOTE THE ENCLOSURE SHOULD OFFER A MINIMUM OF 8 sq ft
for a pair of guinea pigs.

A Ferplast or similar indoor enclosure with stand would also be suitable
(min size 120cm x 58cm) larger is preferred.

If you are shopping around for suitable accommodation please email the details of the type of hutch or cage you intend to purchase before buying to ensure it complies with our safety standards and minimum requirements.
Despite what retailers say - some are not suitable for guinea pigs and could even endanger or be detrimental to their health.
Some double storey hutches aren't suitable as the ramps are too steep if the hutch is not of adequate width.
Some also have open bottom runs which do not provide enough floor area for exercise and could even endanger the guinea pigs.

Please see details of each individual animals requirements.
Hutches should be sited in a sheltered area near your house.
All guinea pigs require a minimum of 4 hours a day exercise out of their hutch or indoor cage,
a secure run for daytime grazing is essential.
 
Piggies will need to be brought indoors, or into a shed or unused garage that has natural light, for the wintertime.
Wherever possible we like to re-home animals in pairs.
Guinea Pigs and Rabbits prefer company of their own kind.
Guinea Pigs should not be housed with rabbits because they could be bullied or accidentally injured by the rabbit.

PLEASE READ ADOPTION CONDITIONS
(A HOME CHECK WILL BE MADE)

WE REQUEST A DONATION SO THAT WE CAN
CONTINUE TO HELP OTHER ANIMALS IN NEED.

VIEWING IS STRICTLY BY APPOINTMENT ONLY.

May I remind everyone to check their small animals water bottles regularly.
They should be cleaned and refilled on a DAILY basis.
Invert the bottle and squeeze it gently to expel any air bubbles that have formed in the tube:




PLEASE DON'T ASSUME THAT BECAUSE THE BOTTLE IS FULL THE PET HAS WATER
SOMETIMES THE SPOUT BECOMES BLOCKED AND THE POOR ANIMAL DIES OF THIRST!





Rescue Centres are full of animals waiting for good homes. If your looking for a pet you should always check out your local Rescue Centre first, see Rescue Links they may be able to provide you with an animal that suits your lifestyle and will always give impartial advice.

----------------------------------------------------------------

APART FROM THOSE LISTED BELOW, WE MAY HAVE OTHERS LOOKING FOR HOMES
WHO ARE UNDER ASSESSMENT OR WHO HAVEN'T MADE IT ONTO THE WEBSITE YET
COMPLETE OUR HOMEFINDER FORM
AND WE WILL GET BACK TO YOU

----------------------------------------------------------------

<![if !vml]>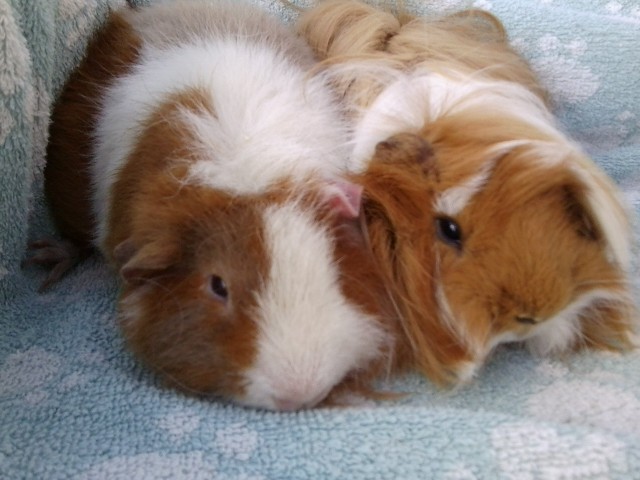 <![endif]> <![if !vml]>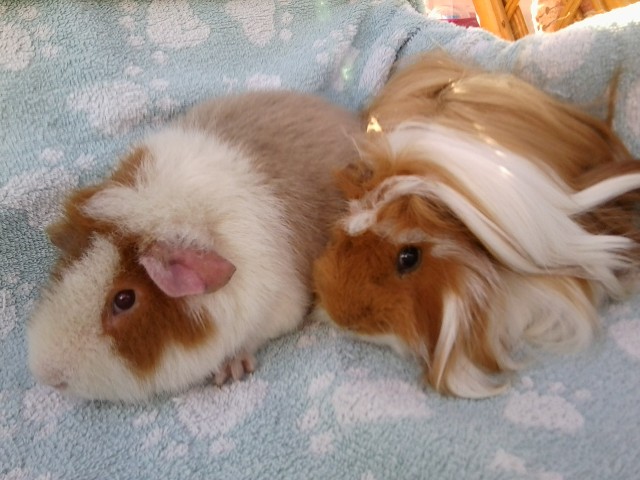 <![endif]>


BERT and ERNIE (May 2017)



1 year old male boars BERT (Teddy) and ERNIE (Peruvian) are looking for a new home.



Lovely pair, but quite skittish. Ernie's long hair will require regular grooming and trimming so this should be taken into consideration.

They will need a spacious secure hutch or large indoor cage (minimum 5ft or 150cm) with tunnels and tubes to play in.



They will also require access to a secure outside run for daytime grazing during fine weather, which should also have tubes and hiding places provided.




Please note: With winter on its way guinea pigs should be brought indoors or their hutch/run moved inside a shed or unused garage with adequate light and ventilation. Damp cold weather can cause respiratory ailments, and as their fur does not thicken up (unlike rabbits) they may be susceptible to other problems if not housed correctly.

<![if !supportEmptyParas]> <![endif]>

PLEASE CONTACT US IF YOU THINK YOU CAN OFFER THIS PAIR OF ADORABLE BOYS A LOVING HOME - A HOME CHECK WILL BE MADE

<![if !supportEmptyParas]> <![endif]>

----------------------------------------------------------------

<![if !supportEmptyParas]> <![endif]>

<![if !vml]>
<![endif]> <![if !vml]>
<![endif]>


BUBBLE and SQUEAK


Best of pals this pair of boys are believed to be around 2 1/2 years old.
BUBBLE is black and tan and SQUEAK agouti and white.

They are indoor piggies and we would prefer to re-home them with their existing double decker cage which would be made available for an agreed donation.




They will also require access to a secure outside run for daytime grazing during fine weather, which should also have tubes and hiding places provided.

<![if !supportEmptyParas]> <![endif]>

NOW RE-HOMED - we wish them every happiness in their new home.

Click here for updates on old friends Happy Ever After

<![if !supportEmptyParas]> <![endif]>

----------------------------------------------------------------

<![if !vml]>
<![endif]> <![if !vml]>
<![endif]>


KEVIN and JERRY



These boys came from a multi piggy household - original pair were bought from a pet shop where an error was made in the sexing and they were allowed to breed.

Kevin and Jerry are believed to be father (approx 1yr) and son (approx. 9m) months of age.

They will need a spacious secure 5ft hutch with tunnels and tubes to play in or a large 150cm indoor cage.

They will also require access to a secure outside run for daytime grazing during fine weather, which should also have tubes and hiding places provided.

<![if !supportEmptyParas]> <![endif]>

NOW RE-HOMED - we wish them every happiness in their new home.

Click here for updates on old friends Happy Ever After

<![if !supportEmptyParas]> <![endif]>

----------------------------------------------------------------

<![if !vml]>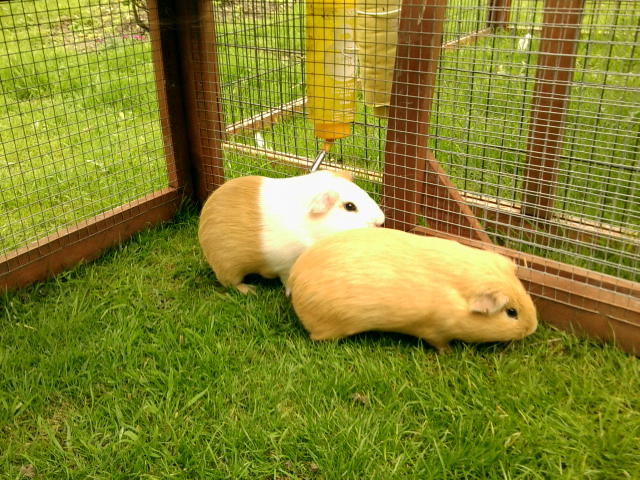 <![endif]> <![if !vml]>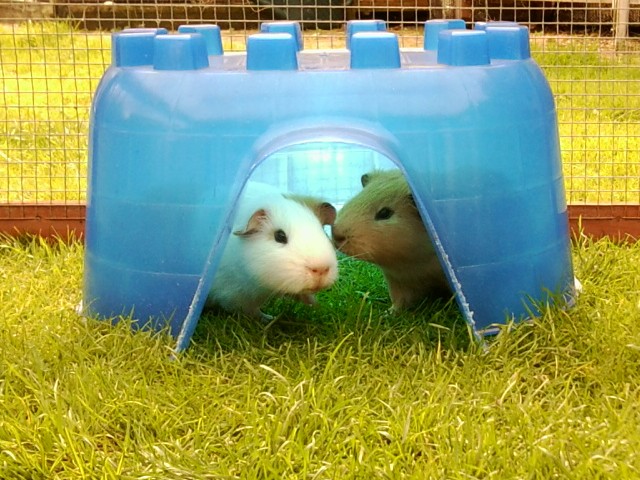 <![endif]>


DONNY and DARWIN



Born on 12th May. Offspring of two pregnant females brought in from a multi piggy household.

They will need a spacious secure hutch or large indoor cage (minimum 5ft or 150cm) with tunnels and tubes to play in.



They will also require access to a secure outside run for daytime grazing during fine weather, which should also have tubes and hiding places provided.

<![if !supportEmptyParas]> <![endif]>

NOW RE-HOMED - we wish them every happiness in their new home.

Click here for updates on old friends Happy Ever After

<![if !supportEmptyParas]> <![endif]>

----------------------------------------------------------------

<![if !vml]>
<![endif]> <![if !vml]>
<![endif]>


JOSH, STUART and LARRY



These boys came from a multi piggy household - original pair were bought from a pet shop where an error was made in the sexing and they were allowed to breed.

Josh, Stuart and Larry are approximately 4 months of age.

They will need a spacious secure 5ft hutch with tunnels and tubes to play in or a large 150cm indoor cage.

They will also require access to a secure outside run for daytime grazing during fine weather, which should also have tubes and hiding places provided.

<![if !supportEmptyParas]> <![endif]>

NOW RE-HOMED - we wish them every happiness in their new home.

Click here for updates on old friends Happy Ever After

<![if !supportEmptyParas]> <![endif]>

----------------------------------------------------------------

<![if !vml]>
<![endif]> <![if !vml]>
<![endif]>


BOB and DAVE



These boys came from a multi piggy household - original pair were bought from a pet shop where an error was made in the sexing and they were allowed to breed.

Bob and Dave are approximately 7 months of age.

They will need a spacious secure 5ft hutch with tunnels and tubes to play in or a large 150cm indoor cage.

They will also require access to a secure outside run for daytime grazing during fine weather, which should also have tubes and hiding places provided.

<![if !supportEmptyParas]> <![endif]>

NOW RE-HOMED - we wish them every happiness in their new home.

Click here for updates on old friends Happy Ever After

<![if !supportEmptyParas]> <![endif]>

----------------------------------------------------------------

<![if !vml]>
<![endif]> <![if !vml]>
<![endif]>


NIBBLES and BOLT


1 year old boys
NIBBLES is black with white markings and BOLT ginger and white.

They are used to a double decker hutch with ramp - which may be available for an agreed donation.




They will also require access to a secure outside run for daytime grazing during fine weather, which should also have tubes and hiding places provided.

<![if !supportEmptyParas]> <![endif]>

NOW RE-HOMED and renamed HAGGIS & FUDGE - Great names - we wish them every happiness in their new home.

Click here for updates on old friends Happy Ever After

<![if !supportEmptyParas]> <![endif]>

----------------------------------------------------------------

<![if !vml]>
<![endif]> <![if !vml]>
<![endif]>


AMY and KEISHA


Lovely girls - AMY (blonde, black and white) is believed to be around 4yrs old and KEISHA (brown and white crested) 18months.




A spacious hutch or large indoor cage will be essential, together with time out for grazing during fine weather in a secure run with tubes and hiding places.




NOW RE-HOMED - We wish them both every happiness in their new home.

Click here for updates on old friends Happy Ever After

<![if !supportEmptyParas]> <![endif]>

----------------------------------------------------------------

We have a number of Guinea Pigs staying with us long-term because they cannot be re-homed due to old age or they have special requirements. We do not give up on animals just because they have problems - we provide them with the long term care they need.

If you would like to sponsor a piggy please contact us for details.




About Us | Rehoming | Happy Ever After | Matchmaking Service | Holiday Boarding | Links | Shop | Adoption Conditions | Sophie's Choice
How you can Help | Contact Us | Home | Back to top
__________________________________________________________________________________________________________
Auntyanimal Small Animal Fostering & Rescue © 2010