About Us | Rehoming | Happy Ever After | Matchmaking Service | Holiday Boarding | Links | Shop | Adoption Conditions
How you can Help | Contact Us | Home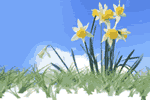 <![endif]--><![if !vml]>

<![endif]> Follow us
HOW YOU CAN HELP
<![if !supportEmptyParas]> <![endif]>
<![if !supportLists]>1. <![endif]> FOOD/ BEDDING/TOYS ETC
We are always in need of Hay, Straw, and other types of animal food and bedding - Guinea Pig, Rabbit, Chinchilla, Chipmunk, Degu, Gerbil, Hamster, Rat, Cat, Dog, Fresh Veg, Treats.
Food Bowls, Water Bowls, Water Bottles.
A CHARITY BIN IS PROVIDED IN BOTH THE HARLOW and BISHOPS STORTFORD PETS AT HOME STORES
Or email us info@auntyanimal.me.uk to arrange pick up/drop off
or IF YOU WANT TO DONATE LARGER ITEMS (CAGES/ HUTCHES or anything else).
<![if !supportLists]>2. <![endif]> VISIT OUR ON-LINE CHARITY SHOP
WHERE WE HAVE LOTS OF NEW AND USED ITEMS AVAILABLE TO BUY.
<![if !supportLists]>3. <![endif]>DONATE:
All donations LARGE or SMALL help us with our neutering and vaccination costs, and ever increasing vet bills.
Please make CHEQUES PAYABLE TO:-
AUNTYANIMAL Small Animal Fostering & Rescue
and mail to
Auntyanimal Small Animal Fostering and Rescue,
c/o Lares, Slough Road, Allens Green, Sawbridgeworth, Herts. CM21 0LR

If you would like to make a regular donation each month by standing order, to sponsor one (or more) of the animals in long term care, or help us with vet bills etc., we can accept bank transfers - please contact for details.

DONATING via PayPal - If you have a PayPal account you can send money to friends and family free of charge and they will receive the full amount you send with no deductions. We hope you consider us as a friend.

Go to https://www.paypal.com/uk/webapps/mpp/send-money-online
log in to your PayPal account
our email address for receipt of donations is: donate@auntyanimal.me.uk
enter the amount you wish to send.
Click "Send Money"

If using paypal please remember to choose the option 'I'm sending money to family or friends' so that we don't lose some of your donation to paypal fees.

<![if !supportLists]>4. <![endif]>AMAZON WISH LIST:
Click this link to see our "wish list". If you prefer to donate gifts of useful items to the rescue and its animals, this list contains some of the things used here on a regular basis. Just select the item(s) you wish to donate, pay for them, and then the item(s) will be sent directly to us.
You can also browse the list, purchase elsewhere and then deliver to us.


<![if !supportLists]>5. <![endif]>VOLUNTEERS REQUIRED:
Contact us - by email TO REQUEST A VOLUNTEER FORM
FOSTERING - if you would be prepared to look after animals in your own home until they find the right FOREVER home.
FUNDRAISE – by manning our stand at Fundraising Events and collecting donations in stores.
TRANSPORT - pickup/transport animals/hutches or other equipment.
LABOUR – if you have a skill, handy at diy, (e.g painting, tree/hedge cutting/bramble clearing, fencing, IT or website development) we'd love to hear from you. Animal pens, paddock and website are in constant need of attention and as the animals' care is our main priority these tasks are often left neglected !
ANY OTHER HELP.

<![if !supportLists]>6. <![endif]>SUPPORT ADOPTION:
By adopting one of the many animals in our care looking for a permanent loving home.
Contact us - by email TO REQUEST A HOMEFINDER QUESTIONNAIRE.

<![if !supportLists]>7. <![endif]>DONATE SALEABLE ITEMS:
Contact us - by email If you would like to donate in this way - please don't be offended if we cannot take certain items - we can only accept NEW or NEARLY NEW items in good working order.

<![if !supportLists]>8. <![endif]>COLLECT LIFELINES - Pets At Home:


You can support Auntyanimal Rescue by collecting 'Lifelines' every time you shop at Pets at Home. Pets at Home has its own customer reward card called the VIP club. Each time you swipe your card in one of their stores you collect 'Lifelines' which get turned into cash that goes to supporting your nominated rescue (hopefully Auntyanimal Rescue).
As a member of the VIP club not only will you be supporting us every time you swipe but you'll also get lots of other great benefits for you and your pets, including a 10% discount voucher in your welcome kit and exclusive offers and advice.
To find out more about the VIP club and to register, visit www.petsathome.com/vip (IMPORTANT: when registering you need to select "Harlow" as your home store and select "Auntyanimal Rescue" TO SUPPORT US - it doesn't matter which branch you usually shop in as the card can be used in any Pets at Home store). Call the VIP helpline on 0800 328 4204 for assistance, or be sure to visit your nearest Pets at Home store.
<![if !supportLists]>9. <![endif]>BURGESS PET CARE LOYALTY SCHEME: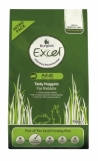 Pet food is one of the biggest costs Auntyanimal Rescue faces. The Burgess Pet Care Loyalty Scheme aims to help as many of the smaller, independent rescues with the cost of food as possible through various initiatives, including the provision of re-homing packs and loyalty cards to give out to everyone who re-homes a pet.
As the new owner, all you need to do is continue buying Burgess food for your pet and collect the barcodes from the packaging. When you have collected 5 barcodes you simply put them in your loyalty card (Contact us by email if you don't have one or didn't receive it), include your name, address, and email, as well as ours (Auntyanimal Small Animal Fostering and Rescue, Lares, Slough Road, Allens Green, Sawbridgeworth, Herts. CM21 0LR),
seal it up, and return it by FREEPOST.
In return Burgess Pet Care will send us (as your chosen rescue centre) a sack of our favourite Burgess pet food absolutely free. Burgess will also keep you updated with any promotional offers/discounts. The more owners that collect barcodes, the more free food you can earn for Auntyanimal Rescue. It's as simple as that.

<![if !supportLists]>10. <![endif]>RAISE FUNDS JUST BY SHOPPING:

We are registered with easyfundraising.org.uk - it's a simple way to raise funds for our cause at no additional cost to you. You shop online with any of over 2000 well known retailers listed on easyfundraising.org.uk and a percentage of what you spend is passed to Auntyanimal Rescue at no additional cost to you. Retailers include Amazon, M&S, Vodafone, eBay, Tesco, Sainsburys, Viking and many more.
Please register to support us today - click on the banner above for more information or go to http://www.easyfundraising.org.uk/causes/auntyanimal

Many thanks for your support.

AuntyAnimal
Return to Shop Window





About Us | Rehoming | Happy Ever After | Matchmaking Service | Holiday Boarding | Links | Shop | Adoption Conditions
How you can Help | Contact Us | Home | Back to top
__________________________________________________________________________________________________________
Auntyanimal Small Animal Fostering & Rescue © 2010