About Us | Rehoming | Happy Ever After | Matchmaking Service | Holiday Boarding | Links | Shop | Adoption Conditions | Sophie's Choice
How you can Help | Contact Us | Home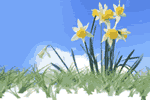 AUNTYANIMAL

<![endif]--><![if !vml]>

<![endif]> Follow us
LINKS....
If you are looking to take on a pet please consider going to one of the
Re-homing centres or Animal Shelters in your area,
who can give you expert advice on taking on
and caring for your chosen pet.

Some useful links are given below:-
Rabbit Re-home To find a re-homing centre in your area for RABBITS.

Guinea Pig Re-home To find a re-homing centre in your area for GUINEA PIGS.
Wood Green Shelter King's Bush Farm, London Road, Godmanchester, Cambridgeshire. PE29 2NH - Tel: 01480 830014    
Wood Green Shelter Lordship Lane Wood Green London N22 5LG - Tel: 0181 888 2351                                                                      
South East Essex Animal Trust 75 Eastwood Road Rayleigh SS6 7JN - Tel: 01702 552951                                                           
Wood Green Shelter Highway Cottage, Heydon, Nr Royston Herts - Tel: 01763 838329 (Cats and Rabbits only)                                                                     
Heathlands Animal Sanctuary Royston Herts - Tel: 01763 244488                                                                                                     
RSPCA Danaher Animal Home for Essex Thorley Farm Hedingham Road Nr Braintree Essex CM7 4EQ -Tel: 0300 1114321
RSPCA Southridge Animal Shelter Packhorse Lane, Ridge, Potters Bar, Herts EN6 3LZ - Tel: 0300 123 0704                 
RSPCA Stort Valley 23 The Stow, Harlow, Essex. CM20 3AN -Tel: 01279 306058
The Dog's Home Battersea 4 Battersea Park Road, London SW11 4AA - Tel: 0870 6002205                                                       
Home Counties Boxer Welfare
Winchester & Hampshire Tortoise Rescue

National Animal Organisations:
Rabbit Welfare Association & Fund                              
Royal Society for the Prevention of Cruelty to Animals (RSPCA)                              
People's Dispensary for Sick Animals (PDSA)                                                                                                                   
The Blue Cross
Dogs Trust - formerly the National Canine Defence League
The Cinnamon Trust - The National Charity for the elderly, the terminally ill and their pets.




WILDLIFE

HERTS HOGLINE - Tel: 07956 698946
9am-6pm Mon-Friday Only.
At all other times contact a local vet or RSPCA
Cares for sick and injured hedgehogs and provides information.



WILDLIFE WELFARE (STEVENAGE) - Tel: 01438-313526
10am-6pm Mon-Sun March-October
10am-6pm Mon-Friday November-February.
Wild birds and mammals, no reptiles or hedgehogs. Pigeon and mouse friendly.



WILDLIFE RESCUE AND AMBULANCE SERVICE (ENFIELD) - Tel: 0208 344 2785 or 07970 141282
Rescues and rehabilitates injured, sick, orphaned, or trapped wild animals and birds. Based in Enfield, Middlesex.



Herts and Middlesex Badger Group - Contact: info@hmbadgergroup.org.uk
Cares for sick and injured badgers in purpose-built rehabilitation pens.



Hertfordshire and Middlesex Bat Group
Gives advice on bats living in properties and takes in sick and injured bats.
Call 07517 123200 if you have found a bat that you think may require help
(eg out in the open during daylight hours, caught by a cat, grounded, or inside your property).




Wildlife and Countryside of Britain.
There is a listing of UK WILDLIFE HOSPITALS for you to print out.
Carry it with you in your glove box.
Print it now - don't wait for an unfortunate incident.
It could help if you find a wild casualty on the roads.


Please help us - Visit Our Shop - before you leave!




About Us | Rehoming | Happy Ever After | Matchmaking Service | Holiday Boarding | Links | Shop | Adoption Conditions | Sophie's Choice
How you can Help | Contact Us | Home | Back to top
__________________________________________________________________________________________________________
Auntyanimal Small Animal Fostering & Rescue © 2010