About Us | Rehoming | Happy Ever After | Matchmaking Service | Holiday Boarding | Links | Shop
Adoption Conditions | How you can Help | Contact Us | Home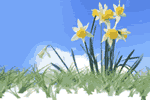 ALL ADOPTERS NEED TO BE OVER 18 YEARS OF AGE
NOT BEEN CONVICTED OF AN ANIMAL CRUELTY OFFENCE
AND ACCEPT THE FOLLOWING TERMS AND CONDITIONS:-
Responsibilities include:
- To take care of the Animal and to make adequate provision for its welfare.

- Not to sell, abandon or part with the possession of the Animal except to return it to Auntyanimal by prior arrangement if for any reason unable to keep the Animal.

- To obtain qualified veterinary treatment for the animal if it becomes ill or is injured.
Conditions:
Auntyanimal accepts no responsibility as to description, condition or health of the Animal and gives no warranty of any kind expressed of implied.

Information concerning the habits and past history of the Animal is passed on by Auntyanimal in good faith. This is based on statements made by the previous owner, however, and there is no guarantee of reliability. Auntyanimal is unable, therefore, to accept liability for any consequences whatever resulting from events attributable to the failure to give information or the transmission of wrong information.

The animal is believed to be in normal health on leaving the animal establishment except where specific conditions have been made known to the Adopter in writing. It is regretted that Auntyanimal is unable to accept liability for any expenses of any kind arising from sickness developed subsequently.

In cases where an animal is known to possess a specific condition, the presence of which is notified to the Adopter, the responsibility for and cost of future treatment shall be borne by the Adopter.

The animal is not to be used for the purpose of breeding.

Auntyanimal retains an interest in the animal and its welfare for the rest of its life. If it is deemed that the animals health or welfare is compromised or at risk for any reason then Auntyanimal retains the right to reacquire said animal.
Contact us for a Homefinder Questionnaire or request further details of the animal you wish to adopt.







About Us | Rehoming | Happy Ever After | Matchmaking Service | Holiday Boarding | Links | Shop
Adoption Conditions | How you can Help | Contact Us | Home | Back to top
__________________________________________________________________________________________________________
Auntyanimal Small Animal Fostering & Rescue © 2010