About Us | Rehoming | Happy Ever After | Matchmaking Service | Holiday Boarding | Links | Shop | Adoption Conditions
How you can Help | Contact Us | Home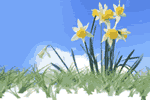 AUNTYANIMAL

<![endif]--><![if !vml]>

<![endif]> Follow us
WHAT WE DO....
We are a non-profit making voluntary organisation:-
- SUPPORTING ADOPTION - FINDING GOOD HOMES - FOSTERING -
- GIVING LONG TERM CARE - CARING FOR THE NEGLECTED -
PLEASE HELP US TO RAISE MUCH NEEDED FUNDS FOR THE ANIMALS IN OUR CARE
We rely solely on donations and fund raising, as well as
volunteer fosterers who look after animals in their own
homes until the right loving FOREVER HOME can be found.

You can help by visiting our on-line shop,
or sending cheques made payable to Auntyanimal Rescue
see How you can Help for more information and details of where to send your cheque.
Or donate via PayPal
(please note PayPal will usually deduct a percentage of any donation made in this way - currently 3.4% + .20p
Click on the "How you can Help" link for details of how to send money to family and friends (including us if we are your friend) so that we receive the full amount of your donation.

DON'T FORGET THE LITTLE ONES………………
CHIPMUNKS - CHINCHILLAS - DEGUS - GERBILS - GUINEA PIGS
- HAMSTERS - MICE - RABBITS - Etc.....
Even FISH!!!
As well as concentrating on the little ones
we also have larger long term rescue residents -
Sheep: Larry and Oscar,
who were featured on Channel 4's Pet Rescue programme back in 2002.
Pygmy Goat: Baaaz.
Assisting and providing long term care for Boxer Dogs
and helping to rescue and re-habilitate wildlife.
We have had animals referred to us by THE BLUE CROSS, RSPCA, and WOOD GREEN ANIMAL SHELTERS.
In 2007 we became a Re-homing Centre Partner under the SUPPORT ADOPTION FOR PETS programme.
NFU MUTUAL IN TAKELEY is proud to sponsor Auntyanimal Rescue, and very kindly produced our full colour leaflets.
WE MAY ONLY HAVE TINY VOICES BUT AUNTYANIMAL  IS HERE
TO MAKE OUR VOICE HEARD.
IT'S NOT JUST CATS AND DOGS THAT NEED LOVING NEW HOMES,
VERY OFTEN WE TOO ARE UNWANTED OR NEED REHOMING
BECAUSE OF A FAMILY'S CHANGE IN CIRCUMSTANCES
SOMETIMES WE HAVE BEEN NEGLECTED OR GET SICK AND NEED SPECIAL ATTENTION,
OR WE ARE ELDERLY AND NEED SOMEWHERE PEACEFUL
TO LIVE OUT OUR REMAINING YEARS IN COMFORT.

DONATIONS OF FOOD, TREATS, BEDDING,
HUTCHES, RUNS, CAGES, TOYS ETC.,
ARE ALWAYS GRATEFULLY ACCEPTED
FOR THOSE OF US IN LONG TERM CARE…..
How you can Help

<![if !supportEmptyParas]> <![endif]>
MANY OF US ARE FIT AND HEALTHY
AND JUST NEED ANOTHER CHANCE
TO FIND A LOVING NEW HOME.
IF YOU ARE THINKING OF BUYING A PET,
PLEASE CONSIDER ADOPTING ONE INSTEAD
FROM A RESCUE OR REHOMING CENTRE
see Rescue Links
GIVE US A SECOND CHANCE.
e-mail: info@auntyanimal.me.uk
or telephone: 07743 765840

email is best for non-urgent enquiries
we are extremely busy and sometimes unable to answer calls or respond to emails immediately
we will get back to you as soon as time allows.
Auntyanimal operates 24 hrs but we ask that calls are made after 11am
as mornings are our busiest period cleaning and feeding the animals.
Please bear with us because taking care of the animals always takes priority over admin.
See Rehoming for animals available for adoption.
GUINEA PIG MATCHMAKING SERVICE
AUNTYANIMAL is a not for profit voluntary organisation.
Please help us - Visit Our Shop - before you leave!




About Us | Rehoming | Happy Ever After | Matchmaking Service | Holiday Boarding | Links | Shop | Adoption Conditions
How you can Help | Contact Us | Home | Back to top
__________________________________________________________________________________________________________
Auntyanimal Small Animal Fostering & Rescue © 2010